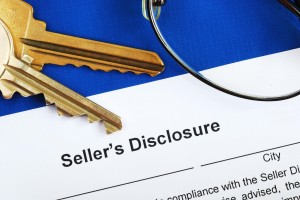 Sometimes home sellers consider selling Chicago homes without making needed repairs before listing their home for sale. Were you aware that this is a possibility? Not only is it possible, it is a very normal occurrence lately. Many homes are sold "as-is" because of extremely low inventory.
"As-is" home sale propositions release home sellers from any liabilities or future repairs resulting from the home's current condition. While that doesn't mean a prospective buyer can't request an inspection, it does mean that the seller is not responsible for any issues the buyer discovers in the inspection. Allowing you to sell your home even if it has problems.
It is interesting to note however that if the home is a foreclosure, repairs (particularly ones that relate to safety hazards) may be required by the bank. Regular home sales or short sales are often a different story, though. As speed is a motivating factor and multiple offers may be on the table, home sellers offering a good price may want to do needed repairs if they can sell the property "as-is" to an anxious buyer.
At Sergio and Banks Realty, we sell homes in all conditions, and can help you understand what you must disclose about your home, prior to selling. If you question the integrity of some area of your CHicago home or prefer a quick sale, an "as-is" sale may be just the thing!